One of the most endearing qualities of Israel's new President, Reuven Rivlin, is his relate-ability. "Rubi", as he's known familiarly here in the land of the perpetual diminutive, has a homeyness that can be attributed partly to having grown up in Jerusalem of the 1950s.
Back when it was a divided city, West Jerusalem had a small-town feel to it and old-timers speak fondly of the days when everyone pretty much knew everyone else — or at least where to find them. Even though there is a 10-year age difference between them — and a bitter political divide between their parents' generation of Jabotinsky followers —  Rivlin can be taken at his word when he says that he knows Prime Minister Benjamin Netanyahu from childhood.
Rivlin is a 7th generation Jerusalemite who comes from illustrious rabbinic stock: his ancestor was Rabbi Hillel Rivlin, a student of the famed Vilna Gaon, who in 1809 was sent to the Land of Israel to establish a Jewish community. Hillel Rivlin purchased land in Jerusalem for Jewish settlement, as did his son and six other family members who founded the neighborhood of Nahalat Shiva ("property of the seven") in Jerusalem.
Rivlin himself grew up in the  well-to-do neighborhood of Rehavia where he attended Gymnasia Rehavia (notable as Jerusalem's first modern Jewish high school), became a fervent Beitar Jerusalem football club fan in 1946 at age seven and, like all "good Jerusalem boys", joined the Israel Scouts movement.
"The Masada scout den was like a second home for me," he recently posted on Facebook after speaking to an audience of scouts in January. "I spent all my free time there. At Scouts, we learned to hike Israel's trails, work the land, celebrated the first Independence Day, we were together during the Siege at the time of the establishment of the State, and were involved in all sorts of decisions that went on then."
In 1957 he joined the IDF and served in combat intelligence. In 1958, he graduated officers training and served as an intelligence officer. As a reservist, he served as an Assistant Intelligence Officer, reaching the rank of Captain. During the 1967 Six Day War, he participated in the conquest of the Old City and reunification of Jerusalem. He studied law at the Hebrew University in Jerusalem.
In the early 1980s, Rivlin and his brother Eliezer (also known as "Leizer") fulfilled every schoolboy's dream by being appointed manager of Beitar Jerusalem FC; (as a Beitar movement branch, the club was managed by Herut and then Likud parties members). Veteran sports reporter Yoash Alroi credits the Brothers Rivlin with the team's turnaround calling them the "lifeblood of Beitar Jerusalem" that brought them to the qualifiers for the National League (now the Premier League).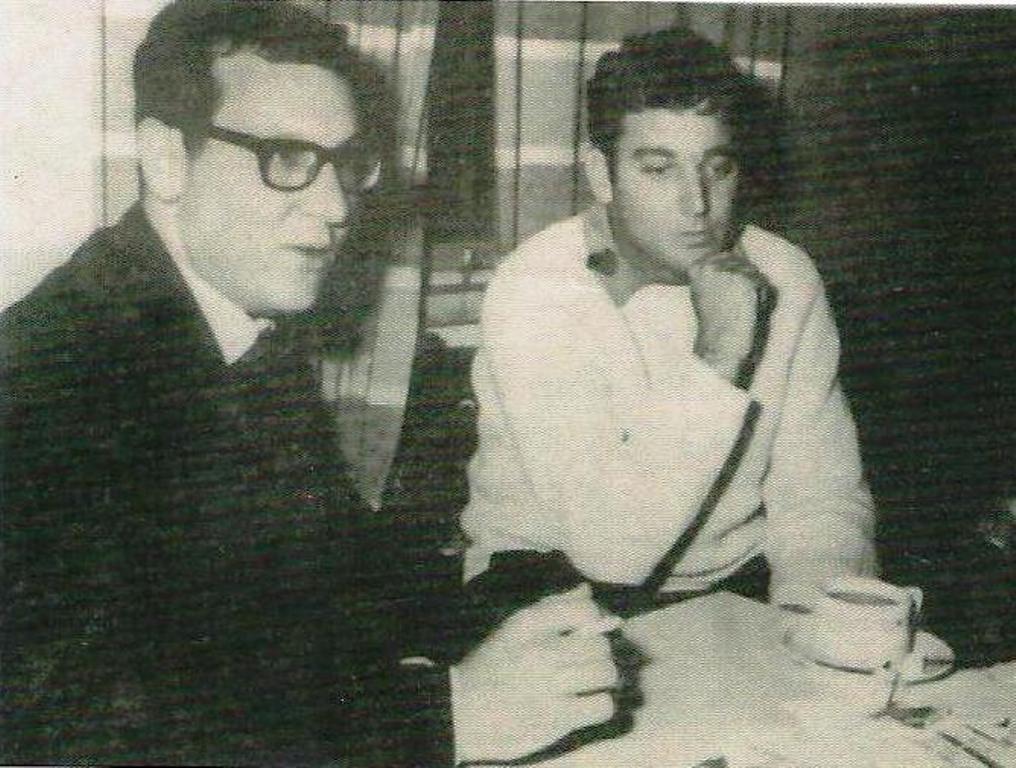 Rivlin officially entered politics in the late 1970s as a member of the Jerusalem municipal council where he served under the city's larger-than-life Mayor Teddy Kollek. He was first elected to the 12th Knesset in 1988. That same year he became Likud party chairman as one of a younger generation who were expected to usher the party — and the country — into the next century.
Rivlin's presence as a Member of Knesset has been fairly consistent; although he lost his seat in the 1992 elections he returned following the 1996 elections. He was appointed Minister of Communications in March 2001 and served in that post until February 2003 when he was elected Knesset Speaker, where he served until 2006 and then again from 2009 to 2013.
In 2013, having been fired from his post as Knesset speaker — for undisclosed reasons — Rivlin himself took visitors on a tour of the Jerusalem of his youth. As reported by Ynet, he shared personal anecdotes about a competition the neighborhood kids held among  themselves outside of Prime Minister David Ben-Gurion's first offices on Ibn Gabirol Street.
"We would come here if we didn't get his autograph outside his house. We would compete over who had more signatures and would get autographs from all the politicians. It was known that it was hard to get his autograph. I could trade six Menachem Begins for one Ben Gurion, no disrespect intended. He was a nice man with a great deal more free time. It took him 30 years to become Prime Minister."
There are other aspects to Rivlin that make him the Israeli everyman: married with four children, he lives in a middle-class Jerusalem neighborhood with a simple, old-fashioned tin mailbox — after his election, a photo of it was posted on Facebook, thanking well-wishers for their cards and letters.
Interestingly, he has been a vegetarian since the late 1960s. He also possess a wry sense of humor (his cousin was the late comedian Sefi Rivlin), even taking to the small screen on satirical sketch comedy show Eretz Nehderat.
"The Parliament" is a group of characters who — like their real life Israeli counterparts — meet each Friday morning to dissect and analyze the events of the week. In this skit, Rivlin tries to convince the disbelieving gang that he is indeed Knesset Speaker. Imagine what they'll think of him now.
Images courtesy of the Office of Reuven Rivlin, Zoomap.co.il